Home
/
Fun Projects with Fabric
/ DIY Crochet a Mustache
Home
|
Beading & Jewelry Making
|
Clay Basics
|
Paper Crafts
|
Home Decor
|
Projects with Fabric
|
Easy Crafts For Kids
|
Arts & Crafts Ideas
DIY Crochet a Mustache
by Brianne Luginbill
For this crochet mustache project, you will need to know a couple basic crochet knots: a single crochet, double crochet and half crochet. If you aren't sure how to do these, more detailed instructions and video can be found here. The stitches are shown in detail in the instructions below, including photos as well. Have fun crocheting!
Materials Needed to Crochet a Mustache
Step-by-Step Instructions On How to Crochet a Mustache
1. Loop the end of your string over the string still attached to the ball of yarn.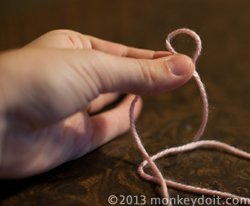 2. Make a second loop with your string and pull it through the first loop.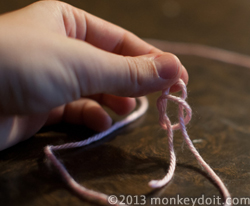 3. Now you have a slip knot - the beginning to every crochet project.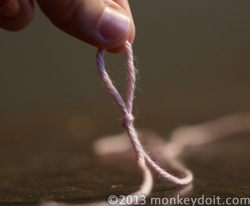 4. Insert slip knot over crochet hook. Then, pull string from back of crochet hook to the front and rest on hook.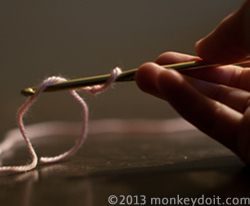 5. Pull hook end of the crochet with string through the slip knot. You have just made a chain.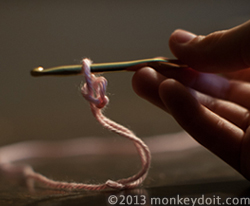 6. Chain 6.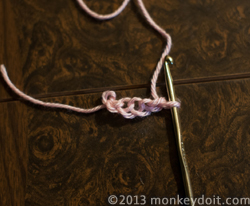 7. In the first chain, do a double crochet. Then, chain one onto the same chain and do another double crochet.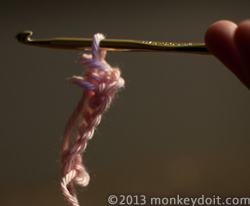 8. In the second chain, do a double crochet only.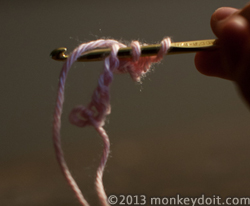 9. Your creation should start to look like the one side to the mustache.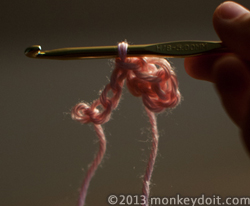 10. In chains 3-6, do a single crochet. Now you have one half to the mustache!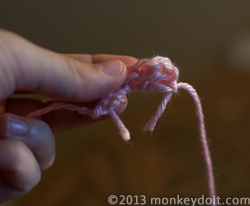 11. Cut the string and tie off the first half of the mustache.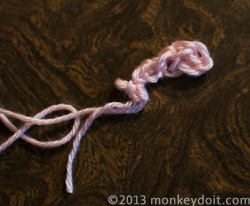 12. Now, repeat steps 1-10 to make the other have of the mustache. Tie the two mustache sides together.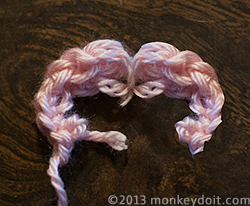 Now you have a crochet mustache! It's great to use as a prop for photo booths at weddings or other events. But, it's also fun to just give them to friends as funny gifts. Mustache paraphernalia seem to be very popular right now, so you could even sew them onto backpacks, baby clothing or a homemade card.
Related Articles